New Old Or Old New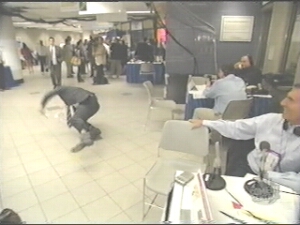 Seeing Ed Helms nearly fall on his ass is funny.'Just is.
Ok, all the screen caps I made from the DNC episdoes this week should be up now.
And for something completly different; hre are
screen captures from the DNC Convention shows from 2000
. Keep in mind I made these nearly four years ago, hence the crappy quality (these caps must have been resized five times in the process of four years) Oh, and ignore that "November 7, 2000" date on the upper left hand corner of the page.