The Daily Show site on Comedy Central.com got redone recently! Bad thing is its really flash intensive. (I tried looking at it on safari and it wouldn't load up, I had to look at it on IE)

The Main Page: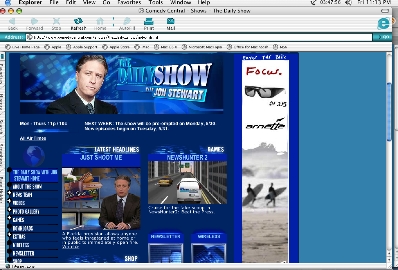 The Correspondents Pages have been re-done too, I made shots of Ed's page: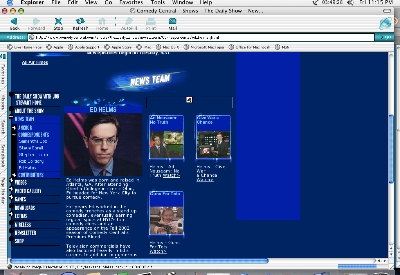 Bob Wiltfong has a page too now!
The photo gallery pages have been redone too, but sadly no new photos (these of Ed have been up since the last time the TDS page @ comedycentral.com was redone in 2002) :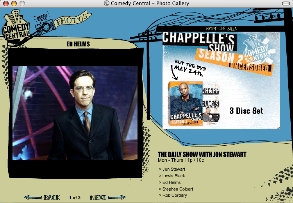 _----_
Next thing on the gambit : me re-doing this blog. This blog is a mess.